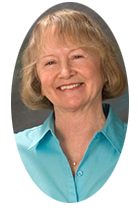 Ruth Doan MacDougall
Ruth's Neighborhood
As her time permits, Ruth writes essays about life in and around her neighborhood. Topics vary, but something interesting is always going on in Ruth's Neighborhood!
Favorite Books
January 7, 2013

"Of the books you've written, what's your favorite?"
It's a question I'm apt to get during Q&A when I give a talk, and like most writers I reply that I can't really answer except to say it's the book I'm working on. Unfinished, still full of boundless possibilities, the work in progress occupies my mind and it's the work that I love.
People also ask me what are my favorite books by other writers. I start off by saying my father's books, of course. Then I think over the other books I reread often and I do my best to answer, hesitating because how do you choose some from so many? It's as bad as any awards ceremony!
But when a friend, Jenny Stimac, wrote me asking this question, it occurred to me that writing makes me think more than talking does and thus it was high time I wrote down a list of the books that I reread over and over. So I did. Some of them I find myself wanting to reread for sheer pleasure; some, in addition to pleasure, have been important to me by providing lessons as I learned to write.
And here the list is, mostly in alphabetical order:
Cather, Willa: My Antonia
Doan, Daniel: The Crystal Years and Amos Jackman
Fitzgerald, F. Scott: The Great Gatsby
Jewett, Sarah Orne: The Country of the Pointed Firs
Maugham, W. Somerset: Cakes and Ale, or The Skeleton in the Cupboard
(one of my father's favorite books, too)
Mitford, Nancy: The Pursuit of Love
Pym, Barbara:
ALL of her novels, but maybe particularly
Less than Angels and Quartet in Autumn
MacDonald, Betty: The Egg and I
Morley, Christopher: Kitty Foyle
The works of:
            Agatha Christie
            Ngaio Marsh
            Dorothy L. Sayers
            Mary Stewart
            Josephine Tey
Also:
Paintbox Summer, by Betty Cavanna, a YA.
Adventures in English Literature, edited by J. B. Priestley and Josephine Spear, the textbook that Don chose for his senior English classes, a copy of which we keep close at hand for reference.

And three poetry books. Two are anthologies given to me by Jenny Stimac's mother, Connie, when I was a girl:
            Silver Pennies, by Blanche Jennings Thompson
            The Pocket Book of Verse: Great English and American Poems,
edited by M. E. Speare
The third was given to me by Don in January 1957, when he was a sophomore in college and I was a senior in high school:
            Collected Poems, by Edna St. Vincent Millay
© 2013 by Ruth Doan MacDougall; all rights reserved
Photos by Don MacDougall © 2013; all rights reserved
(The photos are of Ruth's own much-loved and read books.)